Collection and purchase of plastic materials
In the BtoB sector, the buy back of plastic materials is a common practice to limit the impact of plastic manufacturing. In Europe, there are legal recycling obligations which vary depending on the country, they are defined within the European waste legislation.
Why use a recycling company to collect your plastic waste?
There are several reasons why an industrial company can call on a recycling company for its production scraps and other end-of-life containers:
Transform your waste into euros
Recycling can be a source of revenue for businesses. Plastic production offcuts can be sold for processing into secondary raw materials.
Improve your environmental performance
Recycling plastic materials helps to protect the environment by reducing the consumption of raw materials and reducing greenhouse gas emissions linked to the production of new raw materials.
Reduce your waste management costs
Recycling can help reduce costs associated with waste management, by reducing the cost of transporting and storing plastic waste.
Respect the regulations
For example, the European Directive on Packaging and Packaging Waste (Directive 94/62/EC) sets recycling targets for plastic packaging in all EU member states. The directive states that by 2025, at least 50% of plastic packaging waste must be recycled, and by 2030, at least 55%.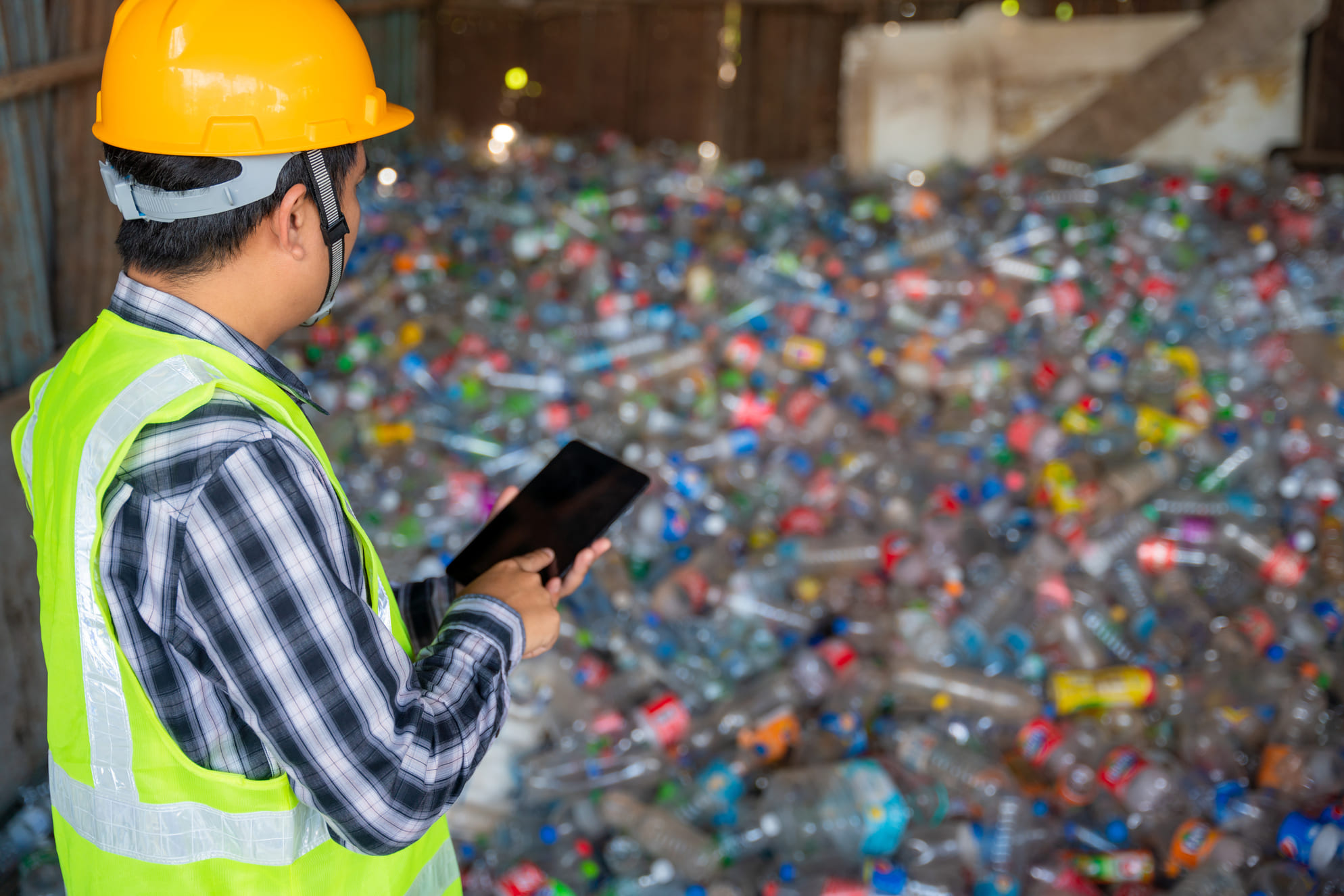 Some companies may also be subject to specific recycling obligations under specific national regulations.
For example, in some EU countries, packaging producers and importers are required to collect, sort and treat the packaging waste they put on the market…
Corporate waste collection
Companies are responsible for managing their own waste. Plastic waste is one of the most common types of waste generated by businesses, and finding collection solutions to reduce it is essential.
There are several plastic waste collection solutions suitable for businesses.
For example, depending on their size, volume of plastic, and mode of operation :
Set up selective sorting: plastic waste can be sorted at source, that is to say directly on the company's premises. The different types of plastic waste can be collected in dedicated selective sorting bins.
Use a specialized service provider: companies specializing in waste collection can be contacted to collect plastic waste in businesses. These service providers can offer collection bins adapted to the needs of the company, as well as regular collection solutions.
Use external collection points : external collection points, such as collection points in shopping centers or recycling centers.
Plastic buy-back by a specialist company
A recycling company can collect plastics that have become unusable (end of life, manufacturing scraps, packaging, etc.) on site at the company.The terms and conditions for purchasing plastic materials from a company may vary depending on the specialized company chosen and the types of plastic waste produced.
In general, the buy back of plastic materials is done on the basis of a price per kilo, which can vary depending on the quality and quantity of waste.
Here are examples of sectors of activity concerned:
Industry
For example, for the food, pharmaceutical, cosmetics, electronics or packaging industries, plastic waste can be numerous. Collection may concern handling containers, packaging, plastic pallets, packaging and films, dividers, boxes and seals, etc.
Plasturgy
In the field of plastics processing, many end-of-life or unusable plastic elements are recycled: purges, sprues, reels, balls, parts, skeletons, crushed, declassified.
Logistics
For distribution centers, logistics platforms, M.I.N., companies carrying out co-packing (custom packaging) or consolidation-unconsolidation.
This may involve recycling pallets, packaging, films, dividers, boxes and seals.
Communities
Cities, municipalities and departments have needs regarding the collection of their bulky items such as household waste bins or voluntary drop-off columns.
All businesses may need to use a specialist plastic recycling company to collect their plastic waste, but this depends on several factors, such as the amount of waste produced, the nature of the waste, the logistical means available to the company. company to collect and store waste, etc.