Discover our plastic recycling plant
From collection to processing, Cap Eco Recycling offers tailor-made solutions for the treatment of plastic waste. Whether flexible or to be shredded, our teams have the necessary equipment to recycle your plastic waste.
We are specialists in commodity (PE, PP) and technical (Polycarbonate, Polyamide, ABS, PS, etc.) thermoplastic resins.
We are ISO 9001 and ISO 14001 certified.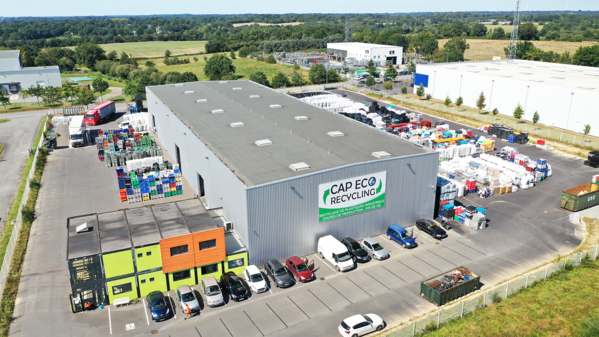 Company history
Cap Eco Recycling, a true player in the circular economy, is the company of choice for recycling your plastics. Our team is committed to respecting environmental standards, and can meet all your plastic waste recycling needs.
Located in the Oseraye business park on the edge of the main Nantes – Rennes axis, we offer you comprehensive services allowing your plastic waste to find its recycling channel and take on a second life. We have a dedicated 13,500m² site including a weighbridge, allowing us to process all types of plastic recycling.
Our certifications
Cap Eco Recycling is ISO 9001 certified (v 2015) and winner of the ADEME "Recycling Aid 2020" operation.
ISO 9001 certification is a quality management system that aims to improve the performance of an organization by implementing effective processes and procedures for the management of products and services. ISO 9001 certification is based on international standards. To obtain this certification, an organization must demonstrate that it has an effective quality management system, which covers the following aspects:
Organizational leadership and responsibility for quality

Quality planning

Staff responsibility and training

Product and service realization

Performance monitoring and measurement

Continuous improvement of processes and procedures
Thus, this certification is awarded by independent certification bodies, which carry out regular audits to ensure that the organization complies with certification standards.
Cap Eco Recycling is also ISO 14001 certified.
The ISO 14001 standard invites companies to proactively manage their environmental impact by committing to pollution prevention, legal compliance and continuous improvement. Environmental management system certification according to the ISO 14001 standard helps companies demonstrate their ongoing commitment to environmental performance.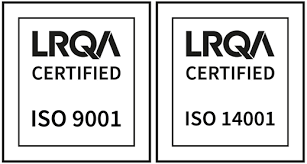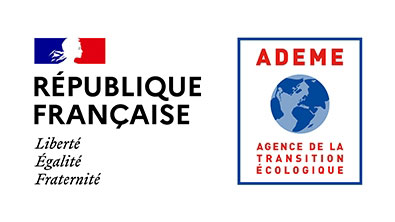 Cap Eco Recycling is certified ISO 9001 (v2015), ISO 14001 (v2015) and is a winner of the ADEME "Recycling Aid 2020" operation.
Our technical capabilities
Our plastic recycling company offers a range of services. Since its creation, Cap Eco Recycling has been providing you with quality production thanks to its dedicated in-house analysis laboratory.
Our team guarantees you a quality finished product. All our products are controlled and inspected by a team of experts in our laboratory, before and after grinding.
We regularly invest in new production technologies to offer you ever more efficient services. We have a grinding capacity of 4 tonnes per hour.
Our services
We can set up collection bins on site. This makes it easier for you to implement waste recycling. We can also advise your team on how to set up an efficient collection flow.
Cap Eco Recycling also offers to set up partnerships with collectors and recyclers to facilitate the collection of diffuse flows.
Tailor-made logistics
We support you in implementing tailor-made logistics. For commercial transactions, weighing is carried out on our certified weighbridge.
Analysis & Quality Control
Upstream and downstream of your production, we can provide you with our advice in terms of quality control.
Preparation and processing
It is directly on our industrial site that we prepare and transform the raw materials.
Sale of plastic
After giving a second life to plastic waste, we market products ready to be used by the plastics industry.